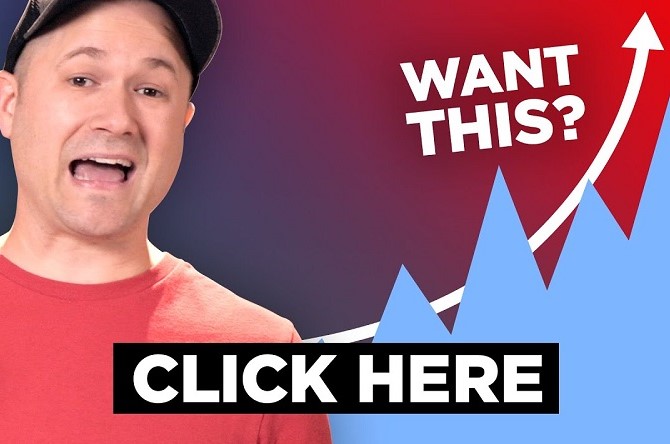 Video Creators YouTube
Everyone knows that the key to having a successful channel is to "gain more YouTube subscribers." But, that's easier said than done. The real path to gaining YouTube subscribers is a lot less straightforward.
Below are some great tips on how to gain more subscribers on YouTube.
1. Heart Comments From Viewers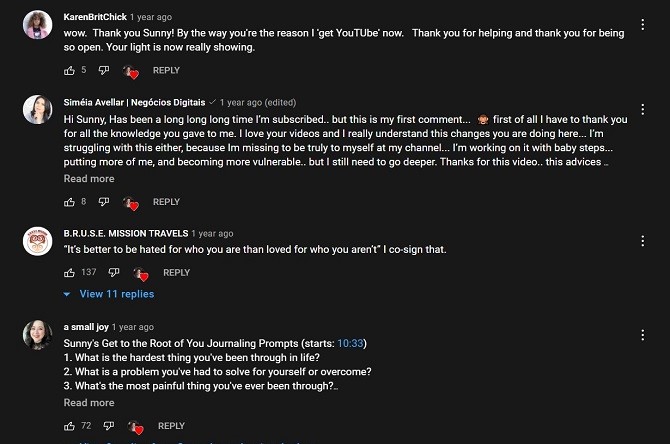 Interacting with your community doesn't get more intimate than hearting comments. Placing the spotlight on great, insightful comments from your viewers goes a long way towards gaining subscribers.
You're probably already aware that hearting a comment adds your profile image with a heart underneath. But, even better, it also sends that person a notification and email. Per YouTube's data, hearting a comment makes a viewer far more likely to click on the notification. This leads viewers back to your channel and helps you gain YouTube subscribers.
2. Make a Compelling Channel Trailer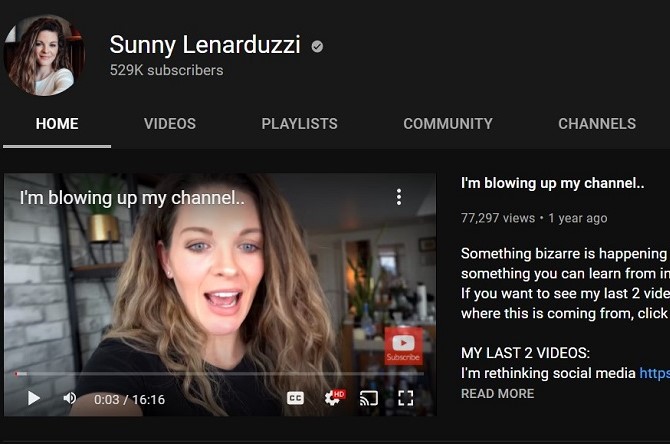 Sunny Lenarduzzi YouTube
Spend time crafting a YouTube channel trailer that truly captivates any potential new viewers. You might already have a channel trailer that covers what your channel is about. Yet, if it's not engaging viewers, it won't help you gain YouTube subscribers.
A great start to a channel trailer is capturing your audience's attention in the first few seconds. You can also use on-screen text or fun clips from your previous videos to give viewers an idea of what to expect. Above all, making it clear what you offer to potential new subscribers will always work to convince people to join your community.
3. Optimize Your Channel For SEO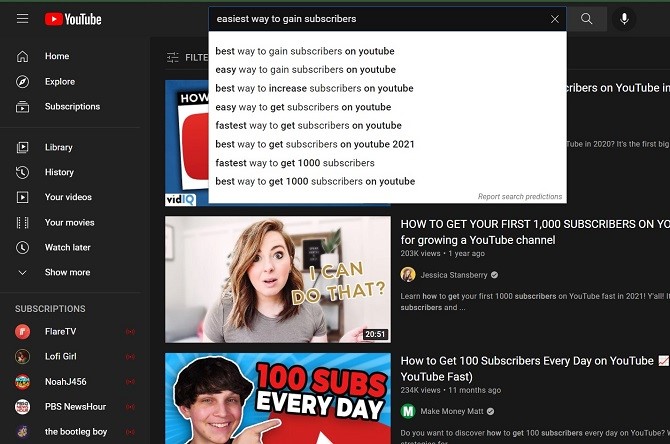 Optimize your YouTube channel to rank in search engine results. Incorporating popular keywords into channel and video titles will help you rank higher. Along with using the search bar, a Google AdWords account is a great tool for finding searchable titles. You should also aim to have your titles be no more than 50 characters total.
Descriptions and meta tags are also important. Including popular and relevant keywords in these fields will also help your videos rank higher. That said, it's crucial to avoid keyword stuffing. Packing in every keyword that can fit will have the completely opposite effect by ranking lower.
4. Redirect Viewers to Your Popular Videos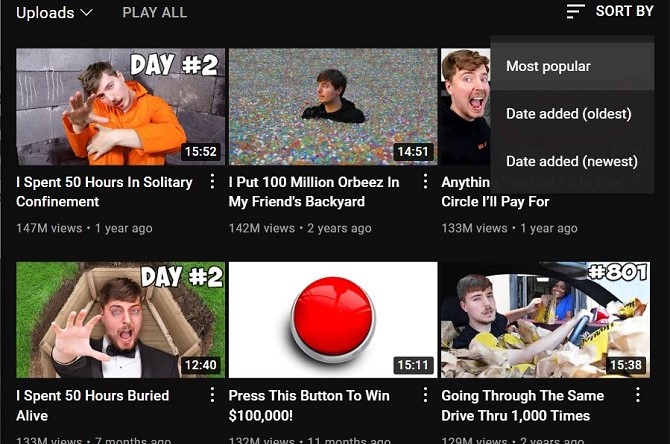 MrBeast YouTube
Funnel your viewers from newer or less popular videos to those that have seen consistent subscribers. While you may want views across all your videos, your more popular videos are already guaranteed to generate subscribers. By sending viewers to these subscriber-heavy videos, you have a better chance to gain YouTube subscribers.
You aren't limited only to featuring these videos on your end screen. A great alternative is to create a playlist with your popular videos or redirect using cards. It's even possible for you to gain YouTube subscribers by using your most popular video as your channel trailer.
5. Use a YouTube Brand Watermark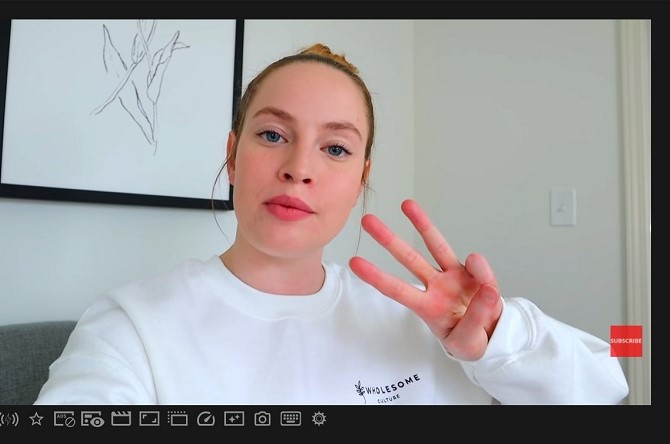 Cathrin Manning YouTube
Add a familiar branding watermark to your videos. You might have your own watermark set up already, but if it does not explicitly encourage viewers to subscribe, it can get ignored. This is due to the watermark not being recognizable nor explicitly encouraging viewers to subscribe. In contrast, using a general "subscribe" button is a guarantee to convert more subscribers. You can even opt for a big red subscribe button akin to YouTube's own.
Gaining YouTube subscribers does not happen overnight but the above tips can be really helpful in building your community.
We hope you enjoyed this blog.
If you are interested in having your YouTube channel and videos discovered by A LOT more fans, then start your campaign on www.promolta.com now. We will distribute your video on blogs, games, apps, and websites. Over 100,000 paying customers have used www.promolta.com since 2012 and we would love to help you get noticed.
Still not sure? We have successfully promoted videos from Sony, Disney, Universal, Ted Talk, HP, AWS, Monster Energy Drink, Eminem, Young Buck, Gucci Mane, and Katy Perry. Thus, with www.promolta.com your videos will get seen and discovered by a lot more fans.
Frankie Dauphin loves nature, enjoys a good film, and spends his afternoons unwinding with video games.