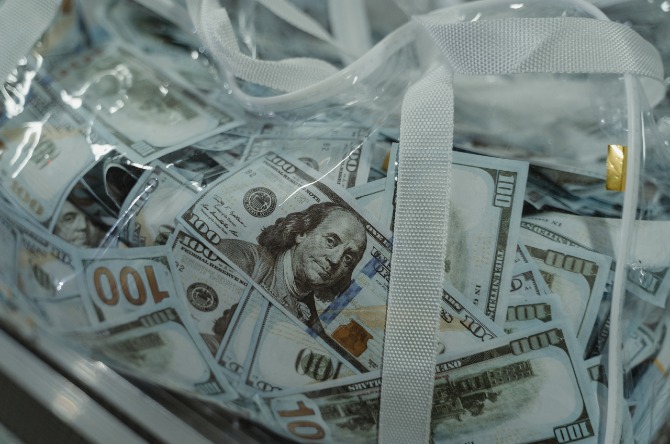 Every creator wants to make money on YouTube. The key is to focus on the few initiatives that will be the most PROFITABLE for you. Below are the 2 best ways to make money on YouTube.
1. Create sponsored content
The easiest way to make a living on YouTube is to create sponsored content.
We know creators who earn $5,000 per month from sponsored content and only have 10k viewers per video. Imagine that? With just 10k viewers/video these creators are earning $60,000 per year by selling 4 sponsors per week at $25 CPM (CPM means cost per 1k viewers).
Here is how creators sell sponsors. They have a 5 video minimum booking, so every sponsor pays $1,250 per deal at $250 per video ($25 CPM). The package they usually sell is a 60-second midroll ad and a 10-second endroll ad. Most creators sell sponsorships themselves via email part-time.
Once creators have a fully working sales cycle, then they hire salespeople to sell for them. NO SALES ARE INBOUND. Every sale you have to find and close.
From your end, start reaching out via email to potential companies who seem like a good fit for your channel. We recommend selling to e-commerce and tech companies, but make sure they are MID LEVEL (less than 250 employees) and not too big. Smaller companies will be easier to close. You can find anybody's email online and focus on contacting employees in charge of MARKETING.
In summary, we highly recommend doing sponsored content because you can make good money.
2. Sell YOUR products to viewers
The second good way to make money on YouTube is to sell YOUR products to viewers. This allows you to create lots of content and USE your products in the videos.
Some ideas for products you can sell include T-shirts, baseball caps, artwork, covid masks, socks, tote bags, mugs, hats, pens, and bandanas. Remember to make your products unique and don't spread yourself too thin. Find the 1 product that fans LOVE TO BUY and put all focus on that item.
To get things started, set up your e-commerce website and create the product you want to sell. There are many online services that allow you to set up your website in 1 day. Don't be embarrassed to show off your products. Many creators wish they started pushing their MERCH earlier in their careers. This is a good way to make money.
We hope you enjoyed this blog.
If you are interested to get your YouTube channel and videos discovered by A LOT more fans, then start your campaign on www.Promolta.com now. We will distribute your video on blogs, games, apps, and websites. Over 100,000 paying customers have used www.Promolta.com since 2012 and we would love to help you get noticed.
Still not sure? We have successfully promoted videos from Sony, Disney, Universal, Ted Talk, HP, AWS, Monster Energy Drink, Eminem, Young Buck, Gucci Mane, and Katy Perry. Thus, with www.Promolta.com your videos will get seen and discovered by a lot more fans.
Frankie Dauphin loves nature, enjoys a good film, and spends his afternoons unwinding with video games.