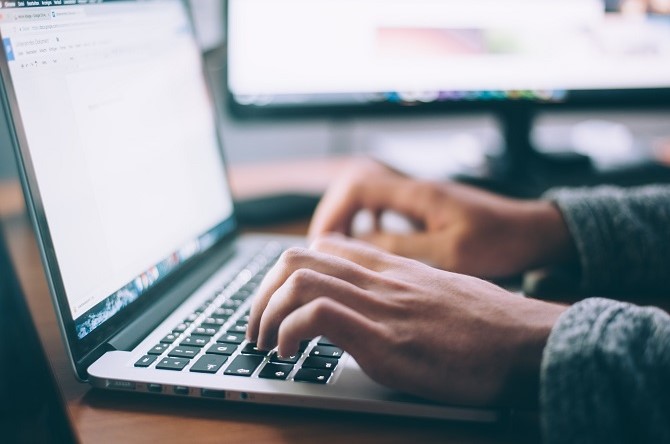 Coming up with original video ideas for your channel is already a tough process. Generating YouTube video ideas that are guaranteed to get lots of views can be even tougher. It can feel a lot like writer's block and the challenges of generating new content can be discouraging. 
At the end of the day, authenticity and producing content that you believe in is a must. Yet, knowing all the resources you have available to use for video ideas is the key. 
When you are struggling to come up with ideas, below are 3 easy tricks to help you come up with YouTube video ideas that get lots of views.
1. Conduct Keyword Research Using The Search Bar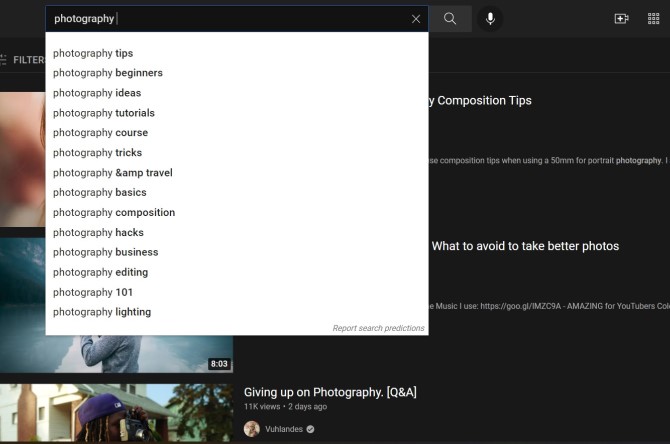 Keyword research is a fundamental technique employed by many SEO professionals. Search engine optimization (SEO) is the process of optimizing a website to get targeted traffic by ranking in search engines. Ranking highly in search engines for specific key phrases means more views. With keyword research, you can send traffic to your YouTube channel. You can also come across popular keywords that viewers are searching for. 
Next time you're in need of video ideas in your niche, do a quick search on YouTube and observe the terms that come up. Take the time to jot down all the words you see and consider which may be great video ideas that could bring in views. You can also use the information you gather to optimize your previous videos via titles and descriptions. 
2. Ask Your Viewers in the Comments Section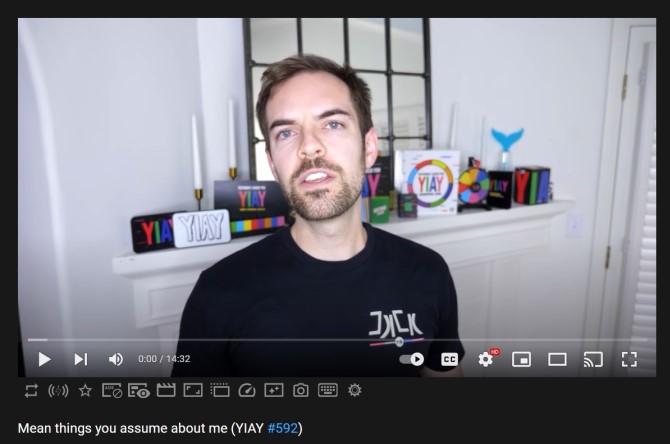 Jacksfilms YouTube
A large amount of Jacksfilms content focuses on referring to his audience for everything. His most popular series, "YIAY," stands for "Yesterday, I Asked You," asking his viewers questions directly and establishing a connection. His other series, "JackAsk," is its opposite, being a Q&A-style show where viewers instead send him questions to answer in the following video. To add, he spends a lot of time in his videos looking and speaking directly into the camera. This all helps to give the impression that he's having a conversation while responding to his viewers' inquiries.
Search through your comment section and see if there are any requests that your viewers want. If you can't find any, take it a step further. Ask your viewers for video ideas to see what gets the most likes and go from there. 
3. Look at What's Currently Trending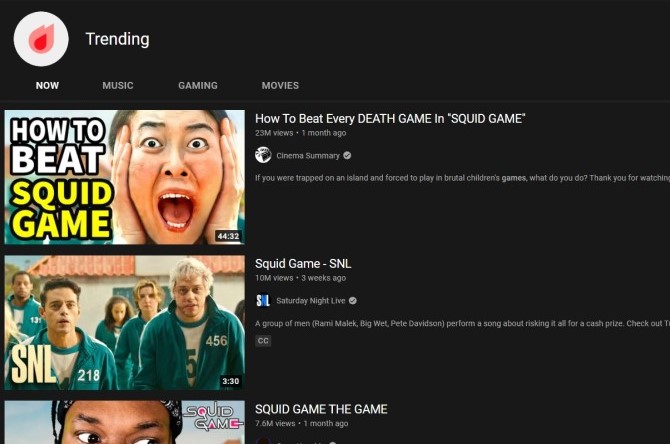 In the weeks following the release of Netflix's Squid Game, the Trending page exploded with memes and videos based on the series. The immense popularity of the show led many YouTubers to create content based on it in order to gain views. In short, Squid Game took the internet by storm, making it a great piece of material for content creators of all types.
Granted, Squid Game was a perfect storm. Still, the Trending page on YouTube is a decent place to come across video ideas that gain views. It's a great resource that can be used to identify popular trends across the internet. With proper planning, you may easily come across the next great video idea.
Coming up with video ideas can become a stressful task, especially when you are struggling to come up with anything. These tips can make it a lot easier for content creators in need of YouTube video ideas. We hope you enjoyed our breakdown and can apply these tricks to your channel!
If you are interested in having your YouTube channel and videos discovered by A LOT more fans, then start your campaign on www.promolta.com now. We will distribute your video on blogs, games, apps, and websites. Over 100,000 paying customers have used www.promolta.com since 2012 and we would love to help you get noticed.
Still not sure? We have successfully promoted videos from Sony, Disney, Universal, Ted Talk, HP, AWS, Monster Energy Drink, Eminem, Young Buck, Gucci Mane, and Katy Perry. Thus, with www.promolta.com your videos will get seen and discovered by a lot more fans.
Frankie Dauphin loves nature, enjoys a good film, and spends his afternoons unwinding with video games.