As a vlogger, a significant percentage of your income likely comes from merch sales. However, you may be wondering how you can increase the amount of merch you sell without turning every video into a commercial.
One of the most noteworthy YouTuber merch companies, IRL Merch, can teach you a lot about generating more merch sales. Founded by British vloggers Daniel Howell and Phil Lester, along with Phil's brother Martyn, IRL Merch sells, promotes, and ships merchandise for several prominent British creators.
Here are a few lessons you can take away from IRL Merch's brand strategy.
Wear your own designs in videos.
Your merch designs should be something you're proud of, so show them off in your videos! You don't have to center the video around your new designs. You can simply point them out, tell your viewers where they can get their own, then move right on with the video.
IRL Merch co-founder Phil Lester uses the business to sell his own line of merch from the AmazingPhil Shop. Whenever he releases new designs, Phil sports them in his new videos so viewers can see what they look like.
Get your YouTuber friends to model for you.
You can easily bring more attention to your merch by incorporating other YouTubers in your promotional material. If your friends have online followings of their own, ask them to model for you and help you advertise your new merch. You can offer to do the same for them in exchange.
Vlogger and filmmaker Hazel Hayes is one of IRL Merch's clients. When she created promo material for her new line of "I Want To Be Where The People Aren't" merch, she had her friends and fellow YouTubers Dodie and Daniel Layton model alongside her.
Connect with your fans through an email newsletter.
Many of the IRL Merch online shops connect with their customers through email newsletters. You can use Mailchimp to create an email newsletter of your own. Use the newsletter to share new merch designs, sales, and important updates. Then, have fans sign up through a pop-up on your website.
IRL Merch's Dan and Phil Shop sends customers an occasional email email newsletter written by Dan and Phil themselves. They check in with their fans and share any merch-related news such as discounts and sales.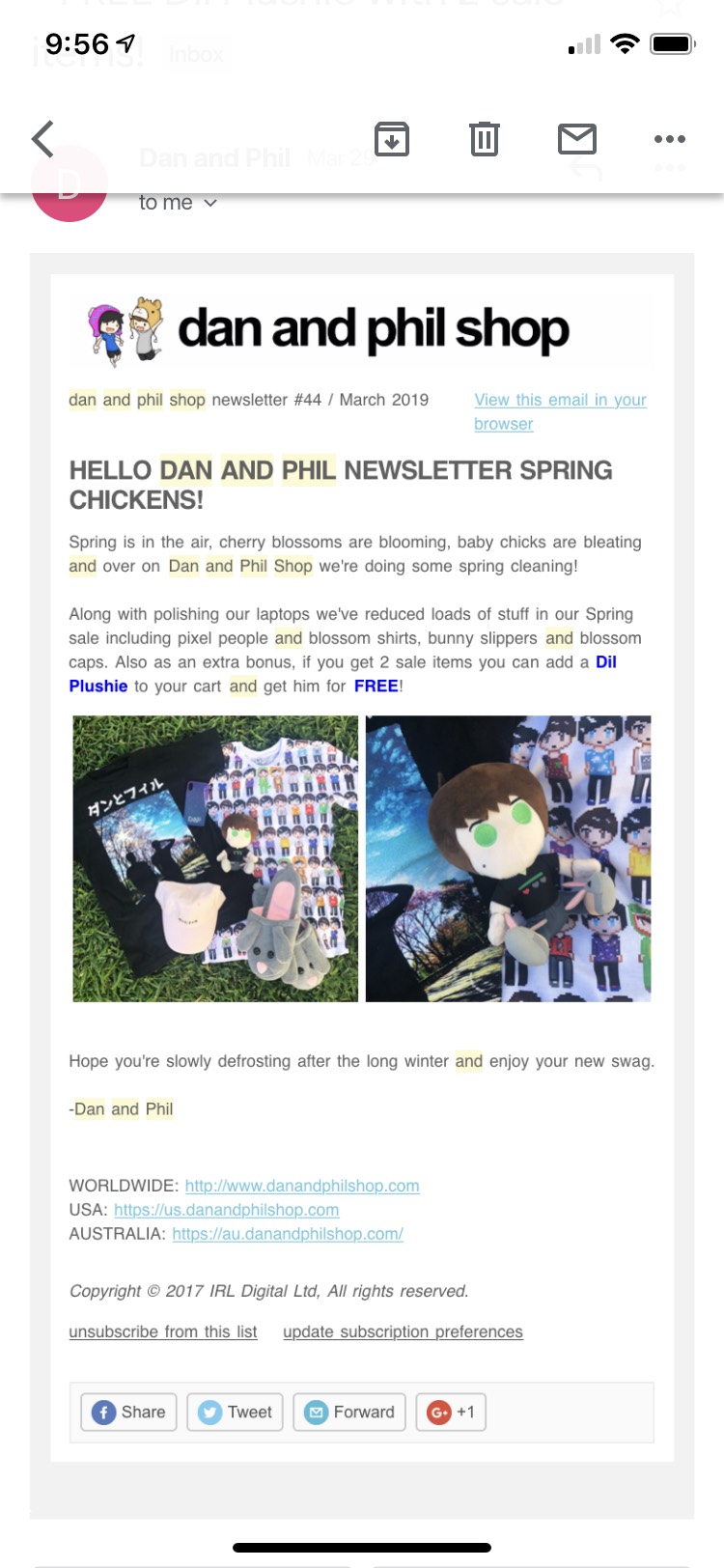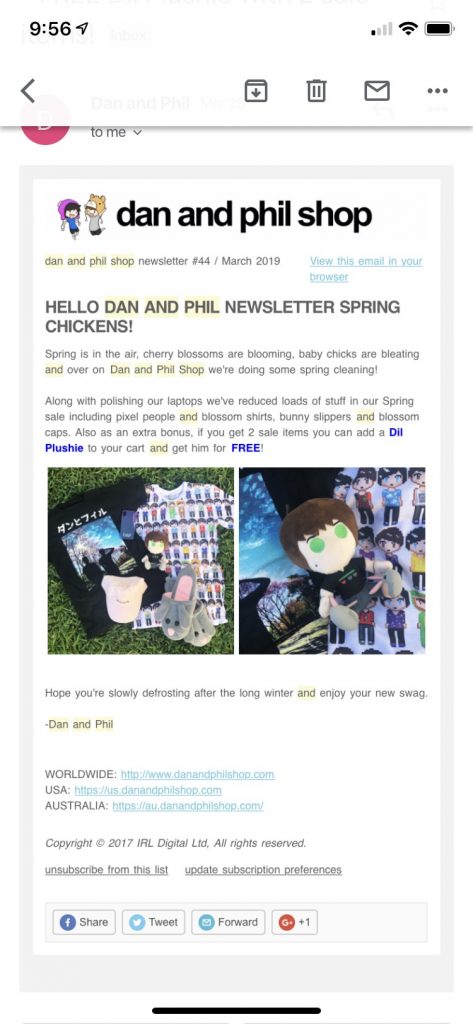 Take your online store IRL.
If you're going on tour or holding an event, take your merch with you. Set up a small shop so that fans can buy your merch when they see you in real life.
Alternatively, you could have an exclusive pop-up shop in a major city near you. Before Christmas, the Dan and Phil Shop held a pop-up shop for a few days in London.
In order to generate more merch sales, offer special deals and get help from your creator friends to promote your designs. Look to IRL Merch's marketing strategies for inspiration.
Interested in getting your YouTube video discovered by masses of targeted fans? Click this link: www.promolta.com
Kristen Harris enjoys listening to a wide range of music, from Taylor Swift to, on occasion, Celtic instrumental. She also spends her time writing, reading, and baking.