If you want your YouTube channel to soar up rankings, you need a spot-on 'commenting campaign'. As your comments increase, YouTube's algorithm will push your video higher up the visibility scale. Here are 6 highly effective campaigns that have worked wonders in boosting comments for thousands of famous YouTubers:
1. Provide exclusive giveaways that your target audience cannot afford or get in the market
There's nothing like a giveaway that grabs attention as well as rewards viewers for their loyalty. YouTuber RCL Beauty regularly gives away ipads and MacBooks to a lucky winner in her YouTube videos. All they need to do is comment on her video to be eligible for the giveaway. Though her channel is predominantly based on beauty hacks, her seemingly unrelated giveaways do hit her target audience who are school children and young teenagers who cannot afford expensive gadgets. Use a tool like YouTube Random Comment Picker to pool out your winner unbiasedly.
2. Ask your viewers to give you a challenge for you next video
At the end of your video, ask a question to viewers, encouraging them to comment with suggestions for your upcoming videos. Questions make powerful call-to-actions and elicit a strong response rate. Eg: "For my next video, I will be doing whatever you tell me do! Comment below with your suggestions." These comments will tell you exactly what your audience wants from you, and also gives you a great content repository for your future videos.
3. Tell viewers that you will be replying to all comments for the next 24 hours
Reply to comments on your video. This makes you look more approachable and lets people connect with you on a personal level. Use a tool like Hootsuite to monitor comments by keyword and reply to viewers from a single platform. To watch your numbers spike overnight, increase the sense of urgency by providing a measurable deadline for viewers to comment before. Eg: "I will be responding to all comments for the next 24 hours. Make sure you participate!"
4. Create a 'best comment' contest and give winners a chance to feature in your next video
Ask a question and tell viewers to comment below with an answer. Or ask viewers to caption an interesting photo with a witty title. The person with the best answer gets to be featured in the next video. This gives viewers a chance to actively participate in your videos and make them feel like they're a part of something big. You can also expand the virality of this contest by asking people to vote for the best answer. The comment with the highest vote wins.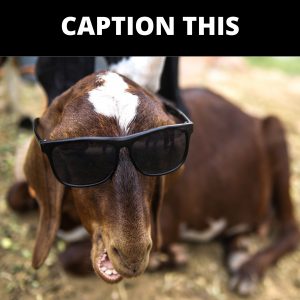 5. Showcase YouTube comments on your other social media profiles
Cross-promote comments that you receive on your YouTube videos onto your social media channels. If possible, try reaching out to the person who commented to thank them personally, and ask them for their photo to post along with their comment. This will help you build a loyal fanbase and bring your YouTube audience onto your other social media handles.
6. Answer YouTube comments directly on YouTube Live
Use the 'Live' feature on YouTube to start a discussion in real-time with viewers. A consistent two-way conversation with viewers will get you more comments as it's the only way viewers can converse with you and be heard immediately. Conducting Q&As, providing subject-matter expertise or even sharing an interesting story are fantastic conversation starters. These videos can also act as a springboard to acquiring new viewers who aren't exposed to your content yet.
7. Leave the first comment on your video to break the ice
Lead the comment section on your video by being the first one to post a comment. This breaks the ice and initiates a good response rate. If your comment is the most liked comment, it shows up first on the comment feed. You can also ask your friends to leave a comment, as it instantly boosts your video. Artist Clean Bandit posted a comment on their music video Symphony which received 142k likes: "Our brand new single Symphony with Zara Larsson is out now!!! Eeeek hope you like it!"
Interested in getting your YouTube video discovered by masses of targeted fans? Click this link: www.promolta.com